SALZBURG
Salzburg's "Old Town" (Altstadt) is internationally renowned for its baroque architecture and is one of the best-preserved city centers north of the Alps. It was listed as a UNESCO World Heritage Site in 1997 and birthplace of Mozart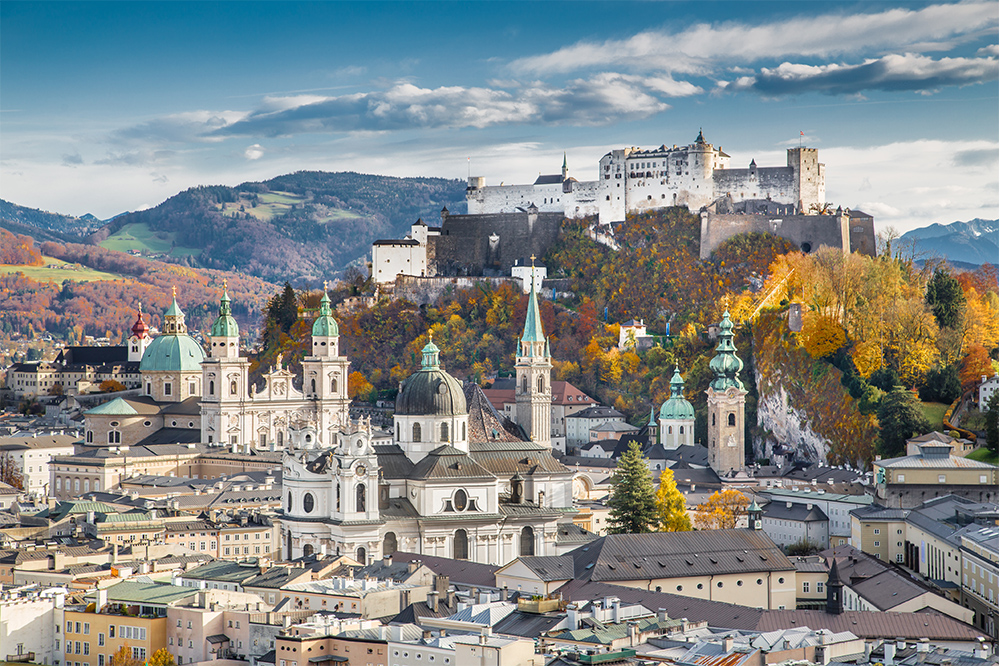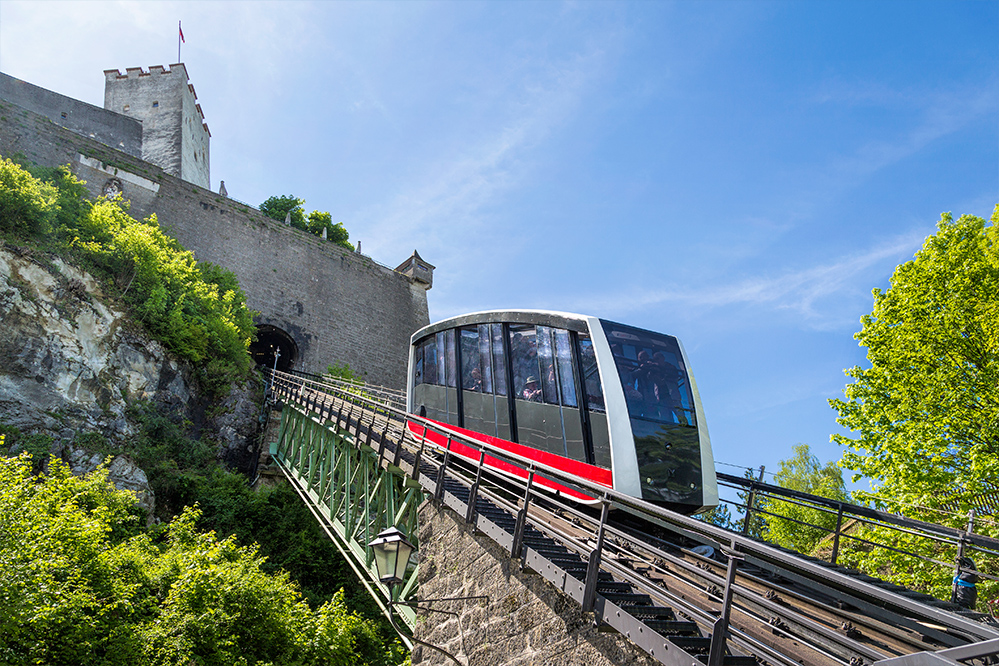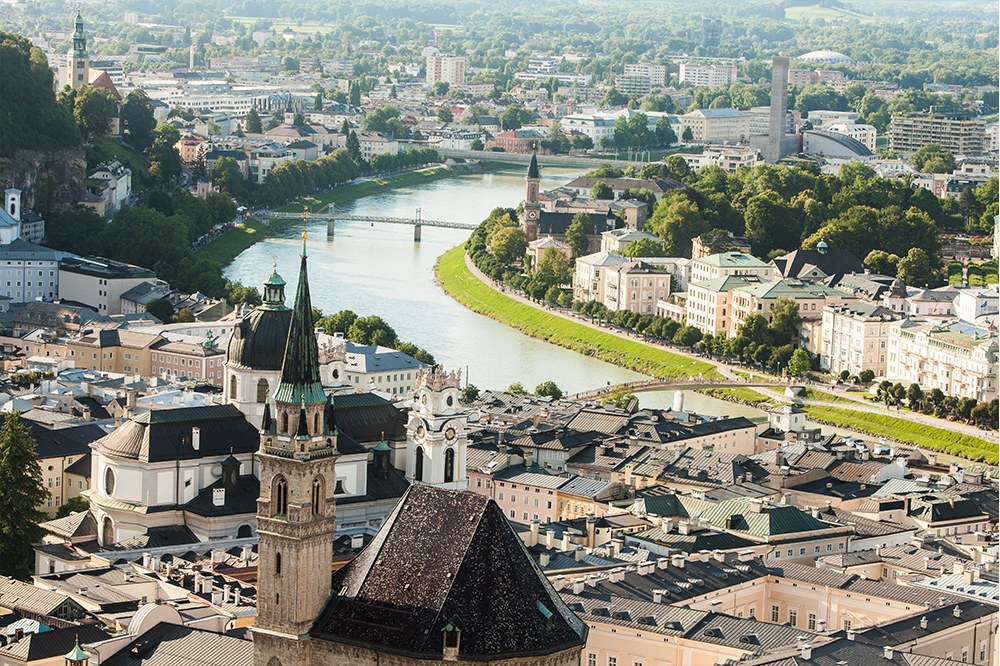 Traces of human settlements dating to the Neolithic Age, and later a Celtic camp, have been found in the area. Starting from 15 BC, the small communities were grouped into a single town which was named by the Romans as Juvavum. Little remains of the city from this period.The Festung Hohensalzburg, the city's fortress, was built in 1077 and expanded in the following centuries. Independence from Bavaria was secured in the late 14th century.
Salzburg was the capital of an independent state from the early 14th century until 1805. It was ruled by prince-archbishops, who became rich from the salt mines located in the south of the city. This led to the architectural gem you see today as not only materials, but also architects, were imported from Italy and other European countries. This is also the reason why, compared to other Austrian cities, sacred monuments outnumber the few secular buildings. This is how Salzburg got its nickname as "the Rome of the north". Everywhere you go in this city, you see and read about the legacy of the Archbishops.
Price from Prague to Salzburg. Other departure destionations and cities upon request.
Mercedes Benz E class 1-3 persons
15 000 CZK / 528 €
Mercedes Benz V class 4-6 persons
17 500 CZK / 642 €