PRAGUE → BUDAPEST
Explore Europe with us!
Example of trip:
Prague, Český Krumlov, Salzburg, Vienna, Bratislava, Budapest
The whole trip is individual. It means that we can edit a trip, add or skip stops or cities. We are here for you and our main task is to make your trip a great and enjoyable one.
Recommended 10 days.
Founded 12 centuries ago, Prague is a very old city and its historical architecture provides an interesting insight into the history. Wandering through the Old Town with its narrow streets of cobblestone seems to take you right back in time. The charming historical center and the castle area expanding across both banks of the Vltava River, connected by the renowned Charles Bridge, is definitely one of the most beautiful places in Prague. Both the castle and the bridge have earned the city the title of a UNESCO World Heritage Site.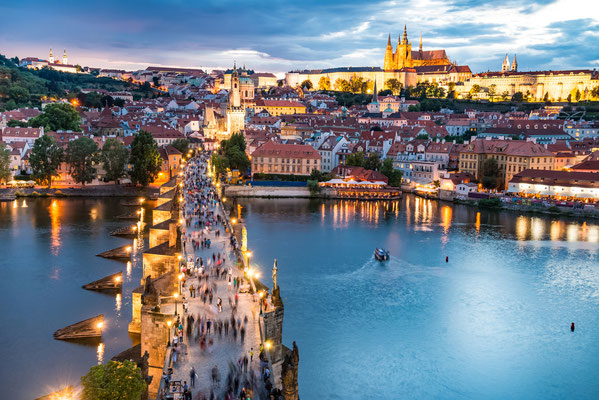 A town that reaches to the skies above a bend on the River Vltava, Český Krumlov is a pearl of Renaissance architecture and a place where the sumptuousness of the local castle, maze-like alleyways, richly decorated coats of arms of burghers houses, and wonderful floral gardens are harmoniously interwoven; at the same time, it boasts medieval pubs, ale-houses, galleries and graphite mines. Thanks to its unique preserved medieval core, Český Krumlov is included on the UNESCO list.
Salzburg's "Old Town" (Altstadt) is internationally renowned for its baroque architecture and is one of the best-preserved city centers north of the Alps. It was listed as a UNESCO World Heritage Site in 1997 and birthplace of Mozart.
Vienna is the capital and largest city of Austria. The city is located in the eastern part of Austria and is close to the borders of the Czech Republic, Slovakia, and Hungary. Major tourist attractions include the imperial palaces of the Hofburg and Schönbrunn (also home to the world's oldest zoo, Tiergarten Schönbrunn) and the Riesenrad in the Prater.
Bratislava is capital town of Slovakia and has a very pleasant medieval inner city with narrow, winding streets, a hill-top castle next to the river Danube, and many historic churches and buildings to visit.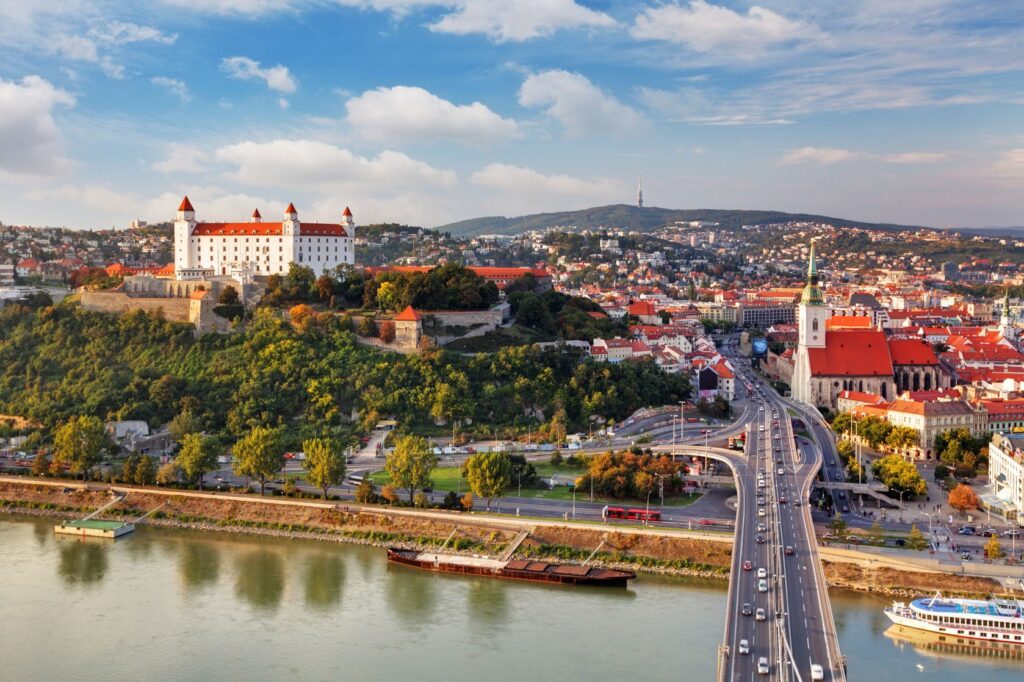 Budapest is the capital city of Hungary. With a unique, youthful atmosphere, a world-class classical music scene as well as a pulsating night life increasingly appreciated among European youth and, last but not least, an exceptionally rich offering of natural thermal baths, Budapest is one of Europe's most delightful and enjoyable cities. Due to its scenic setting and its architecture it is nicknamed "Paris of the East".  In 1987 Budapest was added to the UNESCO World Heritage List for the cultural and architectural significance of the Banks of the Danube, the Buda Castle Quarter and Andrássy Avenue.
Price includes: car rent for whole trip with driver (10hours/day-each next open hour for extra fee); fuel; parking and highway fees; tax; accommodation for driver; basic breefing info about places where we will  stop.
In case you would like to start or finish your trip in another city in Europe or edit this trip don't be hesitate to write us.